Why join Conduit?
We're at an exciting time in our journey. Since our inception in 2020, we have grown to over 50 Bermuda-based staff. We are focused on growing our Bermuda-based talent to contribute to our ambitious growth and development journey.
There couldn't be a better time to join us and help us build on our success story as well as contribute to the ongoing shaping of our culture. By joining our collaborative team, you can have a real impact.
We are always keen to hear from talented and ambitious people across a range of disciplines who believe they have what it takes to help us drive the reinsurance business forward. Our promise to our employees is that they can expect a rewarding and stimulating career with a wide range of benefits from Conduit.
Our values
We live our values in every area of our business.
Creating a clear Conduit vision has always been a critical part of our mission. Our successful journey throughout our start-up phase can be directly attributed to the strong culture we have created and to the hard-working, high-performing team that we have built. Being transparent, collaborative, responsible, enabled and forward thinking with a flat organisational structure has a lot of advantages, not the least of which is having the agility to adapt, without legacy constrictions, to market conditions.
Act boldly and challenge: Approach every day with intellectual curiosity.
Be collaborative: Know the plan and own your part in it.
Be environmentally and socially responsible while operating with integrity.
Be data-driven, learn and develop while enjoying the journey.
Embrace being unique: Everyone is welcome and can be themselves – we embrace individuality and recognise that inclusivity will not only create a positive environment but will enhance our overall achievements.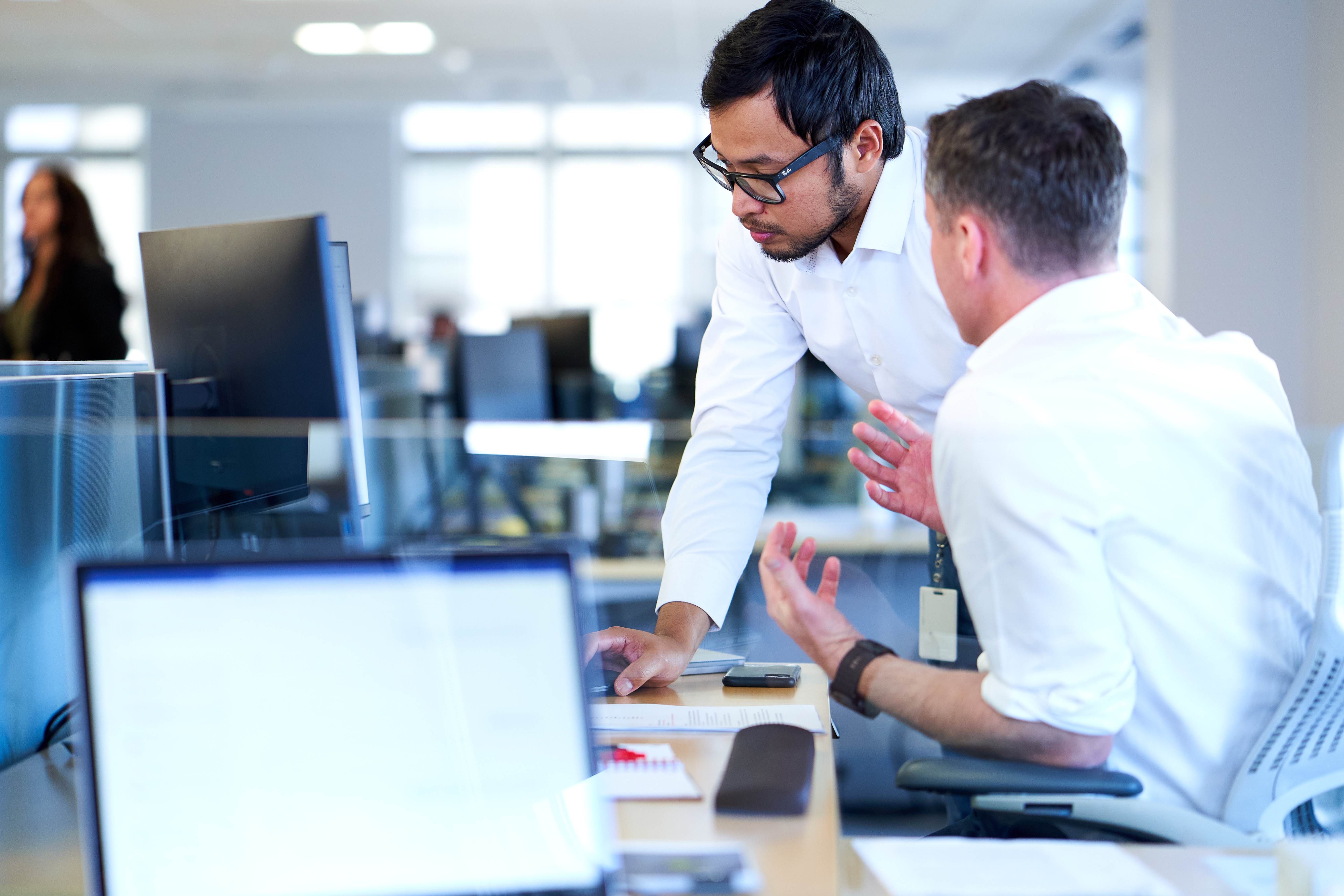 Our story
We act boldly and with intellectual curiosity to drive performance for our business.
Conduit Re was established as a pure-play reinsurer to identify the relative value in the reinsurance product chain and technically underwrite a balanced and diversified portfolio. Across our target classes, we have been able to build scale and presence – key elements in establishing Conduit's footprint, resilience and relevance.
Launched in December 2020, Conduit Re has quickly grown and established itself as a driven and ambitious organisation which thrives on collaboration and intellectual challenge. Our employees value working at Conduit and being a part of a great team who support and challenge one another.
With the team presence focused in Bermuda, having a single office location allows us to openly communicate and work across functions to deliver solutions to our clients.