Our social philosophy
Conduit Re's approach to social aims and policies is focused primarily on where we can have the most tangible impact: our people and our community. By factoring societal considerations into our underwriting and investment policies we seek to support the transition to a more sustainable economy.
We are guided by our values and our belief that responsible organisations will perform, and be better valued, in the long-term. Additionally, we recognise the value of a diverse organisation, which we have actively nurtured and cultivated since inception. We recognise that a diverse organisation can lead to diversity of thought with positive outcomes.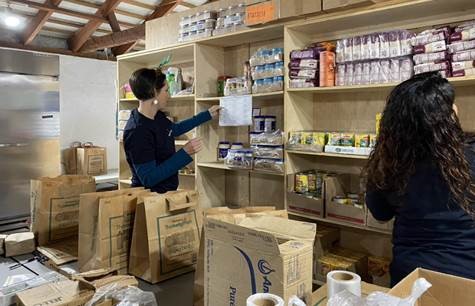 "In joining Conduit Re, I was excited about the commitment that Trevor and Stuart have for Conduit Re being a great place to work and being a great community partner. I'm proud of what we have achieved so far and of our ambitions into the future."

Heather Mello Head of Human Resources
We make socially responsible business decisions
At its core, insurance and reinsurance provides protection to individuals and companies against adverse events through risk transfer and risk sharing mechanisms. Similarly, invested assets support economic growth which provides the demand for labour and other services. Our perspective is that business activity is generally positive to individuals and communities. We recognise, however, that some economic activity has negative outcomes. As detailed in the ESG extracts from our underwriting and investment guidelines we factor applicable criteria into our decisions.
From a social perspective we seek to avoid certain activities, locations and industries where our view is that, on balance, supporting the activities conflicts with our aim to act responsibly. While our criteria remain under constant review, examples include for-profit-prisons, tobacco, controversial weapons and certain countries with questionable human rights records.